Navigation
Key
Words that are in BOLD face shows that it is an item
Words that are UNDERLINED shows that it is a location
Pokemon names with no color can only be found in all versions
Pokemon names with a GOLD color can only be found in the Gold version
Pokemon names with a SILVER color can only be found in the Silver version
Gold/Silver/Crystal Walkthrough - Indigo Plateau (The End)
Indigo Plateau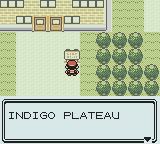 Just like in the old games you will fight the Elite Four and Pokemon League Champion one after another. But before you battle the Elite Four, be sure to have with you a whole lot of Revives, Potions, and stuff that'll help you out during your battle. Of course, if you have type and level advantage, beating them would be like squashing a bug. The easiest way to beat them all? Every Pokemon in your team should be at least lv. 50.
Elite Four

The first person from the Elite Four whom you will battle with is Will. He uses Pokemon with psychic-type attacks, and a new psychic bird known as Xatu. Shadow Balls should knock every one of them out in one hit, and use a fire-type attack on Exxegutor.

Koga's the second member of the Elite Four. He's the former gym leader of the Fuchsia Gym. He still uses poison-type Pokemon. A fire Pokemon should easily be able to knock every one of them out in one hit, except for Muk.

Bruno is back, and he still uses the same type of Pokemon he's always been using: Rock and Fighting. Psychic or ghost-types will be good on him, but watch out for the Rock Slide!

Karen has mostly dark-type Pokemon, but also has a Vileplume and Gengar. She uses three new Pokemon: Umbreon, Murkrow, and Houndoom (very powerful). Start using Rollout when Murkrow comes, and you'll probably hit the Houndour and knock it out.

Here's Lance, the Champion. "Gary in a Halloween costume" still uses dragon Pokemon. Keep on using Hypnosis, and then Dream Eater. That works for everybody.
The End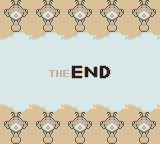 After battling the Elite Four, you have become a Pokemon League Champion! Professor Oak and an interviewer named Mary will come to congratulate you. Lance will take you away from the interview, and will take you to the back room, where he'll enter your team into the Hall of Fame. Then comes the credits, and "The End"!
Sure, it says "The End", but it is really not. You still have a long way to go. Now you can go and explore the world of Kanto with Gold/Silver upgrades...