Navigation
Key
Words that are in BOLD face shows that it is an item
Words that are UNDERLINED shows that it is a location
R/B/Y Walkthrough - Cerulean City/Route 24/Route 25
Cerulean City
In Cerulean City, first heal your Pokemon like always. Next, go to the gym if you have Red/Blue, or go get Bulbasaur in Yellow.
"Bulba!"
In the Yellow version, go into the house next to the Pokemon Center and you'll find Melanie next to a Bulbasaur. She says that she nurses injured Pokemon back to health, and asks you if you would like to have this Bulbasaur. To get Bulbasaur, your Pikachu needs to be happy. To see if its happy, turn to Pikachu and press "A". If it's not, you should make it happy by training it all the time, putting it in the first slot, and giving it potions. If you would like to cheat in order to make it happy, read below:
Make sure that your Pikachu has a full HP. Give it Potions five times, even though the game wouldn't let you. When you look at your Pikachu again, it will be happy again.
Battle At Cerulean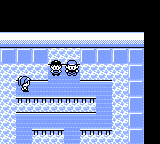 Misty is the gym leader at the gym, and she uses water Pokemon. A grass or electric type Pokemon would be excellent against her Pokemon. If you have Yellow, now's the perfect time to start training your Bulbasaur. If you win, Misty will award you with TM 11 - Bubblebeam, and a Cascade Badge. The badge allows you to use the Cut ability, and makes Pokemon up to level 30 obey you.
In Red/Blue, the Melanies' house (from Yellow) is a place where a guy will trade you a Jynx for a Poliwhirl. The Bike Shop charges you a fortune for a bike. Luckily, you can get a free bike by trading in a Bike Voucher later in the game.
---
Now go north of Cerulean City, and you'll arrive at Route 24. Gary will battle you. He has two new Pokemon: Abra and Rattata, and he has evolved his Pidgey into Pidgeotto. Next, after you beat your rival, you will be in more battles.
Nugget Bridge
Route 24 is mostly a bridge called the Nugget Bridge. You need to defeat six trainers, and get a Nugget. The person who gives you the Nugget is a Rocket member, and will battle you, giving you a total of 8 battles since you set foot on this route. There is another trainer hiding in the grasses. Also, you can find TM 45 - Thunder Wave.
"Char!"
In the Yellow version, you will find Damian. He has a Charmander, and will give it to you. Take the Charmander, and head on to Route 25.
---
Route 25 is full of trainers, and you'll find TM 19 - Seismic Toss.
Bill's House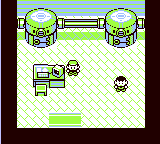 At the end of Route 25, you'll see Bill's house. He is conducting an experiment, and is stuck with a Pokemon. Help him out, and you'll get the SS Ticket. This ticket let's you go on the S.S. Anne. Leave the house and then return, checking out his computer terminal. You'll be able to add Eevee and its evolutions to your Pokedex. Now head back to Cerulean using the shortcut below Bill's house.

Items
TM 11 - Bubblebeam
Cascade Badge
TM 45 - Thunder Wave
TM 19 - Seismic Toss
SS Ticket