Movie Guide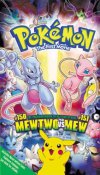 Pokemon The First Movie
The very first Pokemon movie. It's a story of Mewtwo getting revenge after being cloned from the DNA of a Mew.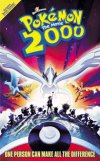 Pokemon The Movie 2000
Lugia soars above all, teaming up with Ash in order to prevent the world from falling apart.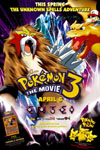 Pokemon 3 The Movie
A girl. A legendary Pokemon. These two ingredients combine together to make an extraodinarily exciting Pokemon movie.

Pokemon 4Ever
Celebi is in trouble. Now our heroes have to help it in the fourth Pokemon movie.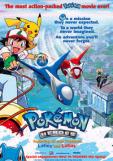 Pokemon Heroes
The fifth Pokemon movie! The story is in Alto Mare. Two legendary birds appear...